News
was last modified:
October 27th, 2015
by
Latest News – Ayo and Iken
Univision Interviews Alberto Ayo
Attorney Alberto Ayo gives his legal opinion on a particularly abusive situation regarding an undocumented immigrant. Celia has a work accident at a restaurant that caused burns all over her body. The owner becomes furious after she talks of the incident and in the process discloses she works at the restaurant. It turns out the worker is an illegal immigrant and was not being paid wages required under the Federal Fair Labor Standards Act. Angry that Celia talked to others about her accident, the restaurant owner hits her and ends up in jail on battery charges. Mr. Ayo discusses obligations to compensate workers fairly – regardless of their immigration status.
Ayo and Iken Opens Miami Office
The Law Firm of Ayo and Iken is continuing expansion across the state. We are excited to announce the opening of our Miami office.  The office will be located in historic Coral Gables. Attorney Jackie Roys will be leading our expansion into Miami. Ms. Roys is experienced in high end family law cases. She also was the primary homicide prosecutor for St. John's, Putnam, and Flagler county. Ms. Roys will have the backing and resources of Ayo and Iken – a large team of dedicated legal professionals with offices throughout Florida.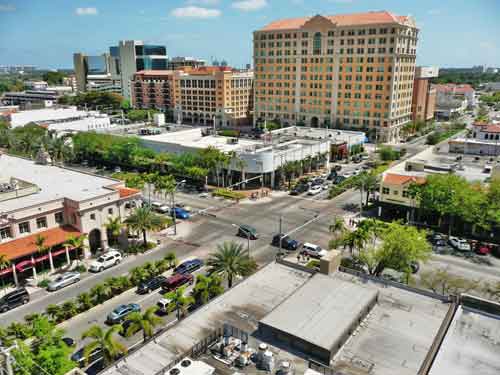 Alimony Legislation Dead for 2015
In a surprise last minute twist, the proposed alimony bill is at an end for the 2015 legislative year. It was widely expected to go to the governor and be signed into law. The bill was one of the casualties of a legislative walkout over medicaid issues.
New Alimony Law Update
Attorney Howard Iken gives the latest update on the Florida proposed alimony bill.
2015 Family Law Board Certification Review
Approximately 1,100 of the top attorneys from around the state attended the board certification review course for two days in Orlando. The group included family law attorneys, accountants, and large numbers of circuit court judges and magistrates.  The topics are at the advanced level and included cutting edge legal developments in divorce, paternity, custody, and trending financial topics. New laws were discussed as well as controversial appellate decisions across the state.
We were proud to bring the largest team of attorneys from any law firm in Florida. Our team brought their families for a weekend of dining, recreation, and advanced educational topics. The most important point was the ability to bring cutting edge developments to our legal practice.  Our team of professionals greatly benefit but more importantly, our clients benefit from our devotion to high level training.
Attorney Kristal Knox could not attend because she is currently on maternity leave. Ayo and Iken fully support family values within our organization.  Congratulations to Ms. Knox !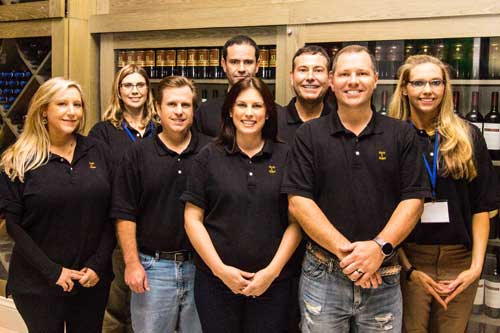 Interview of Attorney Ayo on Fox 13 News – Developing Situation
Fox 13 News Interviews Attorney Alberto Ayo on the developing domestic violence case involving Judge Eric Myers of Tampa.  Mr. Ayo discusses the Petition for an Injunction Against Domestic Violence and how it took courage to file that case against such a powerful official of the court.
Ayo and Iken Represents Spouse of Criminal Court Judge in Domestic Violence Case
Ayo and Iken has entered the highly publicized case of domestic violence involving Tampa Criminal Court Judge Eric Myers. The judge's spouse has filed for the issuance of a domestic violence injunction. Attorney Alberto Ayo filed a motion with the Court to move the case to Orange County Florida because of the judge's extensive contacts in the Tampa Bay area.
* Update – The Florida Supreme Court has issued an order transferring the case and appointing a judge to hear the case. The case will proceed in Pinellas County, Florida. Supreme Court Chief Justice Jorge Labarga signed an order appointing the Honorable Jack Helinger in the Sixth Judicial Circuit, Pinellas County to hear the case.
"Till death do us part," unless Facebook causes you to divorce first
ABC Action News interviews Attorney Howard Iken on how Facebook can cause divorce. A study by a law firm indicates 30% of divorces may have been started by the involvement of Facebook. Mr. Iken shares the experience of his firm, Ayo and Iken. He also discusses some of the reasons that Facebook may be to blame.
Howard Iken Nominated to 2015 SuperLawyers List
Attorney Howard Iken has been nominated to the 2015 list of legal rising stars in Florida by SuperLawyers. While up to 5 percent of the lawyers in a state are named to Super Lawyers, no more than 2.5 percent are named to Rising Stars. All attorneys first go through the Super Lawyers selection process. Those who are not selected to the Super Lawyers list, but meet either one of the Rising Stars eligibility requirements, then go through the Rising Stars selection process.
Appellate Victory – 2nd District Court of Appeal
The attorneys at Ayo and Iken have recently prevailed in an appeal of a trial court order entered at the end of a two day trial. The court entered an order that we considered to be unfair, and inconsistent with the applicable legal standards.  Attorney Kristal Knox worked with the client to appeal the order. An appeal consists of a detailed 20 to 30 page analysis of the trial court order as compared to previous legal decisions. The analysis is called an Appellate Brief and represents one of the most difficult parts of our work. But when trial courts make the wrong decision a successful appeal can give the client a way to reverse that decision. A successful appeal also established guidelines for the courts when facing a similar issue. Ayo and Iken is proud to have a part in defining the law in the 2nd District – an area covering 14 counties in Florida.
On The Cutting Edge of Same Sex Divorce
Partner Alberto Ayo is interviewed by ABC Action News.  Ayo and Iken has filed the first same sex divorce after the Florida constitutional ban on divorce was declared invalid as of midnight, January 5th. Mr. Ayo discusses how there is a huge pent up demand for same sex divorce and the attorneys at Ayo and Iken are busy responding to that demand.
Divorce Day
In a broadcast interview, Attorney Howard Iken discusses what is rapidly becoming known as Divorce Day – the beginning of the year. Attorneys are beginning to see January 2nd as the start of divorce season, also the busiest time of the year for family law attorneys. Mr. Iken talks about the most common reasons for divorce,  the costs that many clients will face, and the fact that January 2nd is becoming synonymous with the Black Friday of Divorce.
Impending Legalization of Same Sex Divorce
Attorney Howard Iken analyzes the current legal situation regarding same sex divorce. Mr. Iken predicts that most, if not all counties in Florida will begin to issue marriage licenses on January 6th, 2015. He also notes that as a side effect, same sex divorce can validly be filed in Florida courts on the same date.
Alimony Reform Movement at Standstill for 2014
Ayo and Iken attorneys discuss the Florida alimony reform effort in Florida and the fact that it failed for the year. The new proposed law made it through all the legislative committees, was refined and modified along the way, and was presented to Governor Scott. Attorney Cheri Hobbs believes that despite the failure of the new bill, the effort behind the reform effort has caused a trickle effect in the Florida courts.
Attorney Howard Iken Interviews George Zimmerman
George Zimmerman has a discussion with his Divorce Attorney – Howard Iken.  Mr. Zimmerman talks about who he really is, his aspirations, and some details about his past. In particular, Mr. Zimmerman talks about his efforts and involvement with the minority community in his Florida hometown.  He also talks about what life is like right now given the recent events.
New Proposed Bill May Radically Change Alimony
Fox News interviews Attorney Howard Iken about the new proposed alimony reform bill that was recently introduced in the Florida legislature.  Mr. Iken acknowledges the proposed bill will severely affect some people in alimony cases, but also states the law may address some existing unfairness in alimony law.
Ayo and Iken Expands into Sarasota
Ayo and Iken opened a new office in the Sarasota area, part of a continuing expansion throughout Florida. The office is just off I-75 and is next door to the new, upscale regional mall, The Mall at University Town Center. The general area is known as Lakewood Ranch and consists of a moderate to high income population. Because the areas law firms are concentrated in the older downtown Sarasota area, Ayo and Iken intends to cater to the newer, more affluent population of Lakewood Ranch and surrounding areas.  The expansion brings the number of Florida counties serviced by Ayo and Iken to fifteen.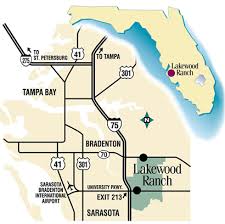 DCF Rules Against Custody in Nudist Park
A DCF contractor has prohibited foster child placements with anyone that resides in a nudist community.  Fox News interviews Attorney Howard Iken for his opinion on the situation. Mr. Iken does not know of any statute that prohibits the placement of children with nudist colony residents. But Attorney Iken acknowledges that courts place great weight on the opinion of case workers and their personal prejudices.
Valentines Day and the Rise in Divorce Cases
ABC Action News interviews Attorney Howard Iken about Valentines Day and what it means to the numbers of divorce filings in Florida. Attorney Iken shares statistics of cases filed by Ayo and Iken.